The 2024 Expedia Air Travel Hacks Report reveals stress-saving strategies for travel, including the best times to reserve so you can guide travelers as they plan their trip.
Travelers rely on travel advisors for their wealth of knowledge and expertise in securing incredible deals. In a landscape filled with a multitude of options, there's no harm in seeking a bit of assistance for yourself as well.
Created in partnership with Airlines Reporting Corporation (ARC) and leveraging insights from its global air ticketing database, the ninth annual Air Travel Hacks Report can help you drive savings for travelers with data-backed tips and tricks.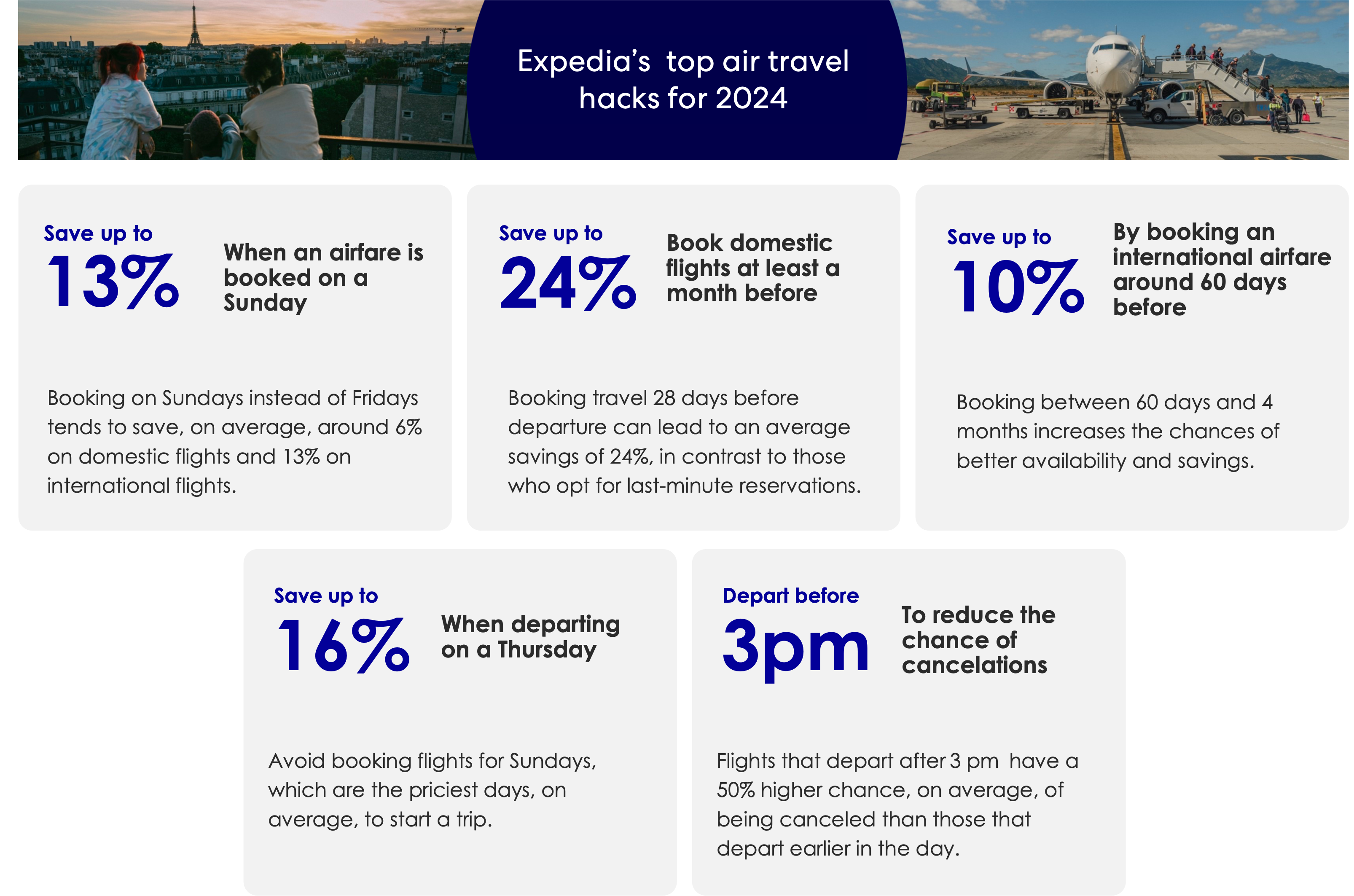 Offer amazing discounts with Expedia TAAP Packages
With flights, car rentals, and properties, Expedia TAAP offers a wide selection of customizable vacation packages in one place, allowing you to save money for travelers when booking multiple items on Expedia. Additionally, you earn commission on the total cost of the commission, including any taxes and fees charged at the time of booking – helping you earn commission on the airfare too.