Planning a ski trip can be overwhelming for travelers. There are many questions first-time travelers have to ensure they book their perfect trip. Planning a ski trip can be stressful, but it doesn't need to be. We've prepared a guide for you to share with travelers before the ski season's opening.
Check out the fantastic Ski deals available on TAAP and share our marketing campaign with the travelers you serve. We've prepared:
Guide to send to travelers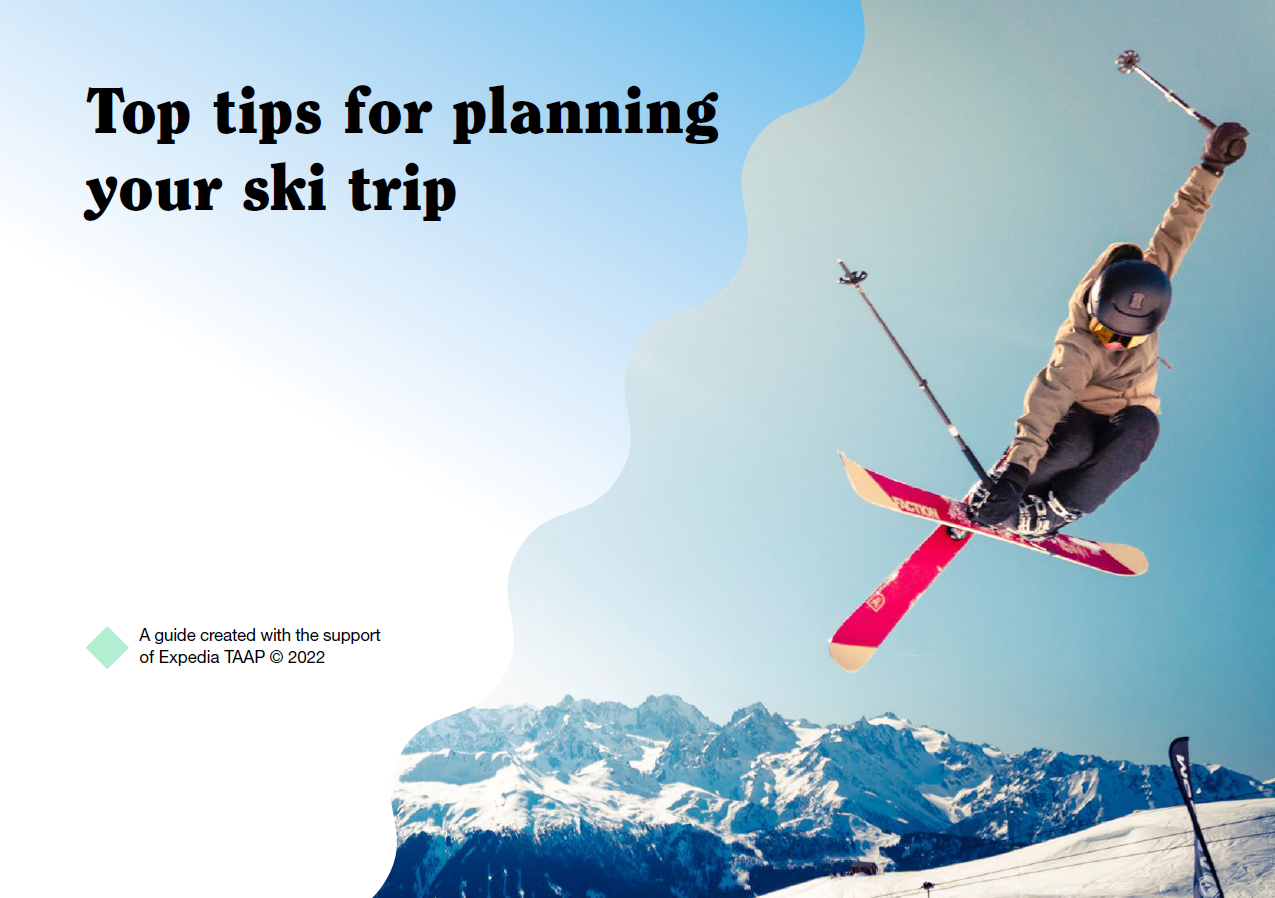 Email template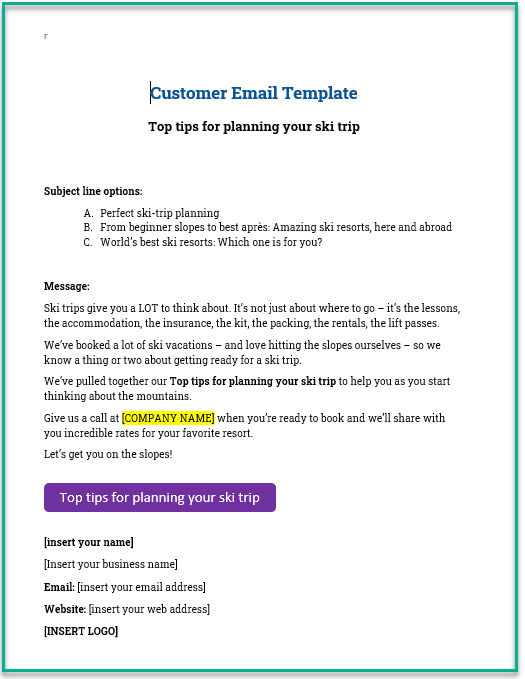 Social media templates
Share these templates or edit them to create your own.
| | |
| --- | --- |
| Template 1 | Template 2 |
| | |
| --- | --- |
| Template 3 | Template 4 |
Social media messaging
Once you pick the design you'd like to go with above, you can then choose from the prepared messaging below to help craft your Facebook or Instagram post:
Post 1:
Be prepared for your ski trip
Even when you hear the call of the mountains, planning a ski trip can feel like an adventure. Are you looking to get organized? We've got you covered. We've prepared a lot of snow vacations and have some handy tips to help get you started. Speak to us today.
Post 2:
Take time to understand the slopes!
Every resort and mountain has its character, but a good starting point is identifying what level slopes resorts have. We can help you choose somewhere that has the skiing you want.
Post 3:
Let us help you create great memories
Making memories in the mountains is truly special. You can't beat that sense of freedom that comes with being on the slopes and having fun with the people you care most about in the most spectacular destinations. Contact us today, and we will help you book the perfect trip for the perfect memories.
Post 4:
Top tips for your ski trip
Ski kit, lessons, rentals, insurance, accommodation and more –we've planned a lot of snow vacations and have some handy tips for you. Ask us your questions!

Post 5:
Check out these incredible ski resorts
The freedom of the slopes. The fun of the après. Whether you're a beginner or love the double diamonds, we've compared the top resorts for your ski trip. Contact us for more information!
Post 6:
How to hit the slopes this winter – or summer
Check out our go-to guide to planning a top ski trip. It answers your questions, gives you ideas of where to go, and gets you organized. Contact us today!