Appeal to travelers' desire for relaxation. Travelers are looking for a change in scenery and rejuvenation. You have an opportunity to play into these motivations by providing that sense of escape, and what better destination than a visit to a Latin American colonial city?
Whether it's staying in a century-old hacienda in Mexico, exploring colonial architecture in Nicaragua, or indulging in street food in Guatemala, colonial towns all over Latin America have something for everyone.
Using our free marketing campaign, you can promote some of the top colonial cities in this amazing continent.
This campaign includes:
Guide to send to travelers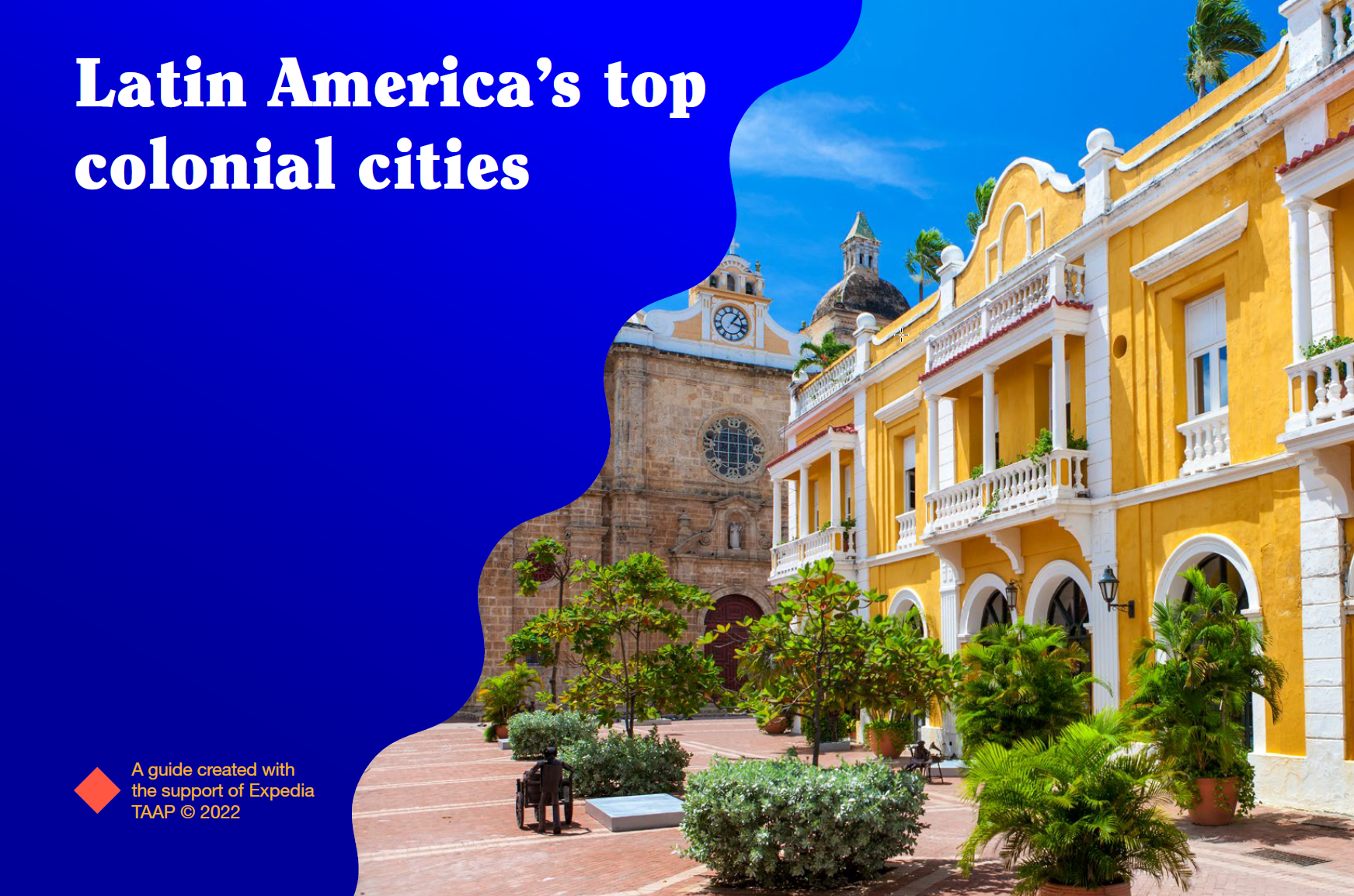 Email template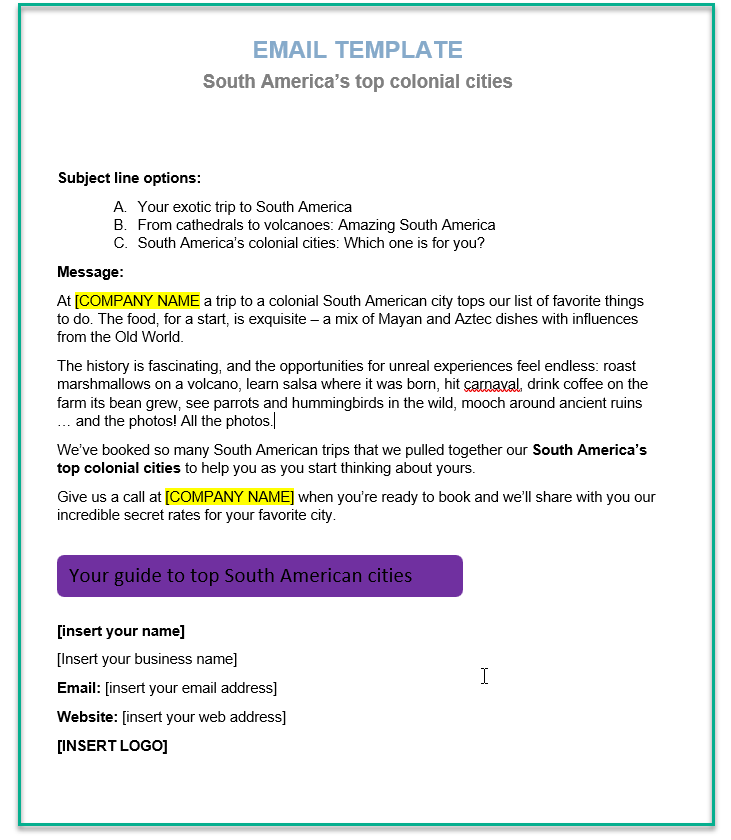 Social media templates
Share these templates or edit them to create your own.
Want more social media templates? Visit our library.
Social media messaging
To accompany the design you've chosen from above, you can use messaging below to help your craft your Facebook or Instagram post:
Post 1:
Top colonial cities to visit in Latin America
Volcanoes and cathedrals, museums and galleries … and a whole lot of food: We delight in crafting unforgettable trips to Latin America's colonial cities. Ask us your questions!
Post 2:
These are our favorite colonial cities in Latin America
In cities across the continent, Spanish and Portuguese architecture stands alongside Mayan and Aztec cultures to create an incredible melting pot of experiences. Contact us for more information!
Post 3:
How to roast marshmallows on a volcano
Latin America is a treasure chest of experiences: volcano hikes with smores, fresh-pressed juice with the locals, and luxury stays in converted colonial convents. Let's plan yours. Contact us today!